*MONTHLY SUBSCRIPTION* AtmoSan Biocide Sanitising and Decontamination Fluid 5L
Download Datasheet

99.999999% log 8 kill rate of all pathogens known to man, including Viruses (Coronavirus), Bacteria, Funguses, Spores and Moulds.
The active ingredient is Hypochlorous Acid (HOCl) or otherwise known as Anolyte, which is produced through patented electrochemical technology.
It replicates the same HOCl naturally produced by white blood cells of all mammals, enabling the immune system to eradicate invasive organisms, and fight infections.
Contains no alcohol or bleach, is a Non-irritant and Non-flammable
pH neutral
This Biocide can be used as a direct surface disinfectant in our spray bottles, or administered through a ULV cold fogging system, which offers Dry Mist Surface and Air Decontamination.
Introducing our latest method of Hassel free ordering:
NO minimum order quantity
NO tie in a contract term
Cancel it anytime. 
Smooth easy set up
Your Biocide delivered to your door every month with the hassle of remembering to order
This new addition will save TIME, MONEY and the HASSEL of ordering.
P.S During the month should you need to place an order for more biocide refills you can.
Accredited Standards
(EU) No 528-2012
BS EN 1276    
BS EN 1656-2009   
BS EN 14476-2013 + A1-2015
AtmoSan Biocide is part the AtmoSan Decontamination System complete with AtmoSonic ULV Foggers & AtmoSure Testing System to prove your results.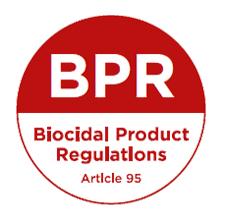 Subscription Interval: MONTHLY