About Us
Our Mission
AtmoSan is on a mission to Save Lives and reduce indoor air and surface pathogens. We are passionate about creating living and working spaces that enhance rather than detract from human health, productivity, and wellbeing.
Our Reach
AtmoSan and its brands, AtmoCure and AtmoSonic, can be found in hundreds of locations across the UK including care homes, schools, hotels, student accommodation, dentists, offices, industrial and manufacturing facilities.
The Why
We spend 80–95% of our lives breathing in more than 350 ft3 of indoor air every day. Up to ten times more polluted than outside air, indoor air can be teeming with viruses, bacteria, VOCs, fungal spores, and allergens.
In addition there is fear associated with the safety of different biocides available on the market and their efficacy. There is a clear need for a highly effective disinfectant to eradicate the most difficult and prevalent contaminants known to man, and the ability to apply this fast and effectively to halt infection spread.
Our Methodology
AtmoSan provides you with a methodology to achieve healthy, clean disinfected indoor air and surfaces. Our Fogging and Surface cleaning products, portable air dis-infection units, HVAC air purification devices and sensor testing devices; help buildings become optimized for infection control, occupant health, wellbeing, cognitive function, and productivity. AtmoSan clients include care homes, hotels, schools, hospitals, clinics and office buildings.
Experts in Air & Surface Disinfection

AtmoSan Surface Disinfection
Our portable FDA Approved ULV Fogging devices use ultra low volume nozzle technology to deactivate airborne and surface pathogens in 30 seconds. Available in 5 different models.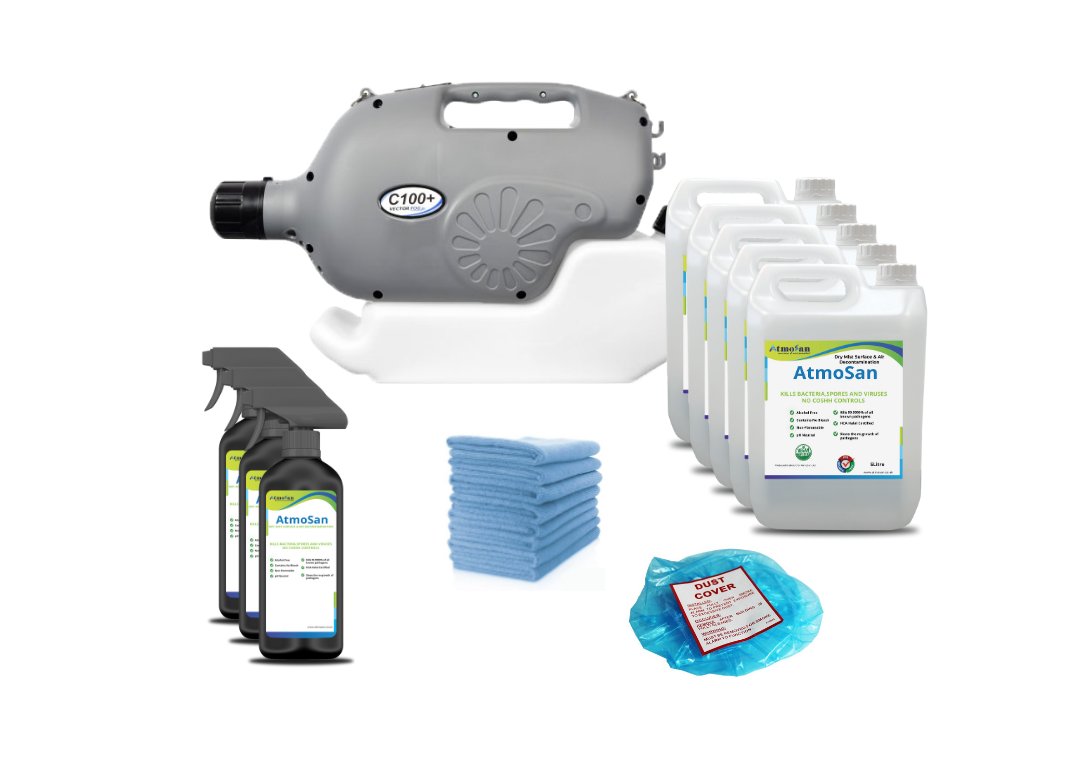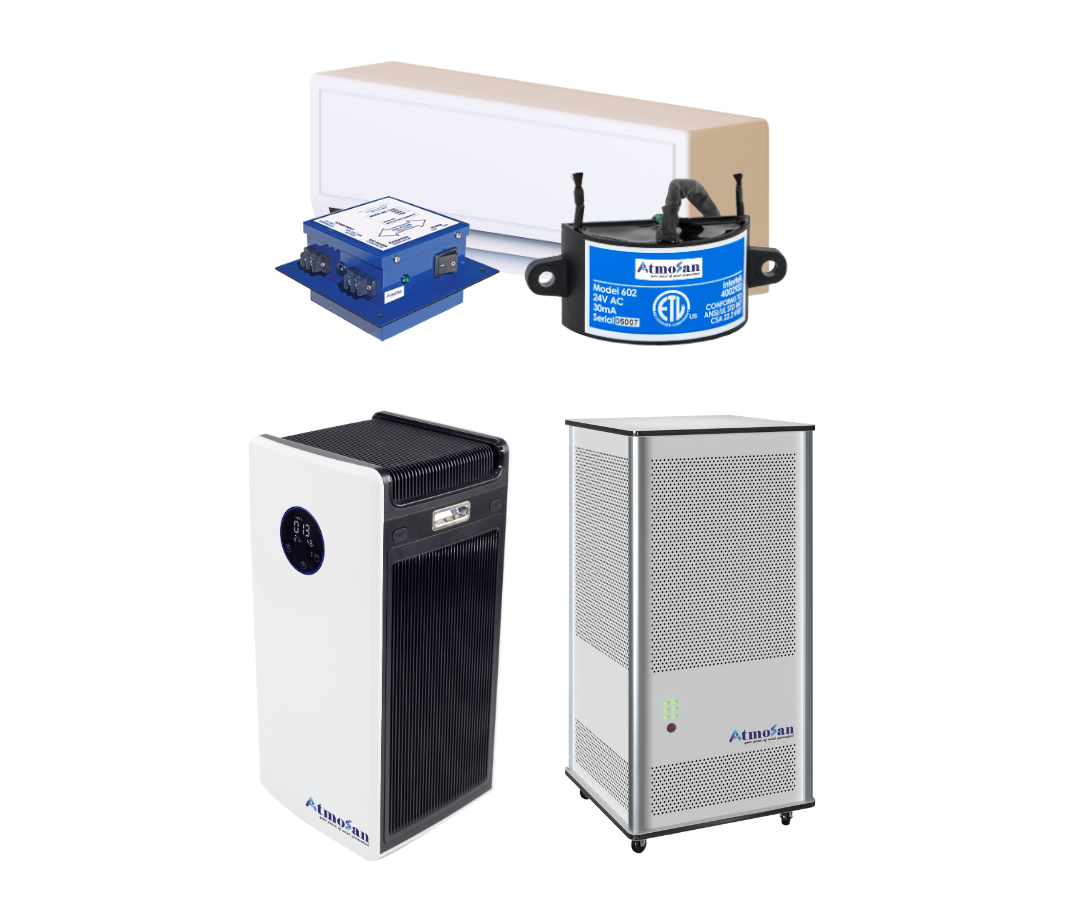 AtmoSan Air Disinfection
Our products are available in both self-contained stand alone units and in-duct models that are installed directly into the central HVAC system. Our solutions are suitable for dozens of applications ranging from 100 square feet to several hundred thousand. Most of our products are in stock and can be shipped immediately or engineered to your custom requirements.
Independently Tested & Proven
AtmoPure products have been shown in more than 40 laboratory tests to reduce viruses, bacteria, particulate, mould and VOC's in indoor air.